Starting and running a business in Vaughan can be exciting and challenging at the same time. As an entrepreneur, you need to juggle different aspects of your business, from marketing to sales, customer service, and financial management.
The latter requires special attention as it involves tracking your revenue and expenses, preparing tax returns, managing payroll, and other critical tasks that affect your bottom line. While it's possible to handle your accounting needs on your own or delegate them to an in-house team member, there's a better way to ensure that your financial records are accurate, up-to-date, and compliant with the latest tax laws.
In this blog post, we'll explore how you can get a reliable accountant in Vaughan for your business today and why it's necessary.
The Benefits of Hiring an Accountant in Vaughan for Your Business
Accountants in Vaughan can be a valuable asset to any local business. They can help you keep track of your finances, ensure compliance with tax laws, and provide valuable insights into your business's financial health. By hiring an accountant in Vaughan, you can focus on running your business while leaving the financial management to the experts.
One of the main benefits of hiring an accountant in Vaughan is that they can help you save time and money. They can take care of tasks such as bookkeeping, payroll, and tax preparation, which can be time-consuming and complex for business owners who are not familiar with accounting principles. This allows you to focus on growing your business and serving your customers.
Another benefit of working with an accountant in Vaughan is that they can provide you with valuable advice on financial matters. They can help you make informed decisions about investments, financing options, and other financial issues that may affect your business's success. With their expertise and knowledge, they can help you identify opportunities for growth and help you avoid costly mistakes.
Overall, hiring an accountant in Vaughan is a smart investment for any business owner who wants to ensure their financial success. With their help, you can stay on top of your finances, save time and money, and make informed decisions about the future of your business.
How to Choose the Right Accountant in Vaughan for Your Business
When choosing an accountant for your business, it's important to consider their qualifications and experience. Look for someone who is a certified public accountant (CPA) and has experience working with businesses similar to yours. You should also consider their communication skills and availability. It's important to have an accountant who is responsive and can explain complex financial information in a way that you can understand.
Another important factor to consider is their fees. Some accountants charge hourly rates, while others may offer flat fees for specific services. Make sure you understand their fee structure and what services are included.
It's also a good idea to ask for references or read reviews from other businesses who have worked with the accountant. This can give you an idea of their level of expertise and customer service.
Overall, choosing the right accountant in Vaughan can make a big difference in the success of your business. Take the time to do your research and find someone who is a good fit for your specific needs.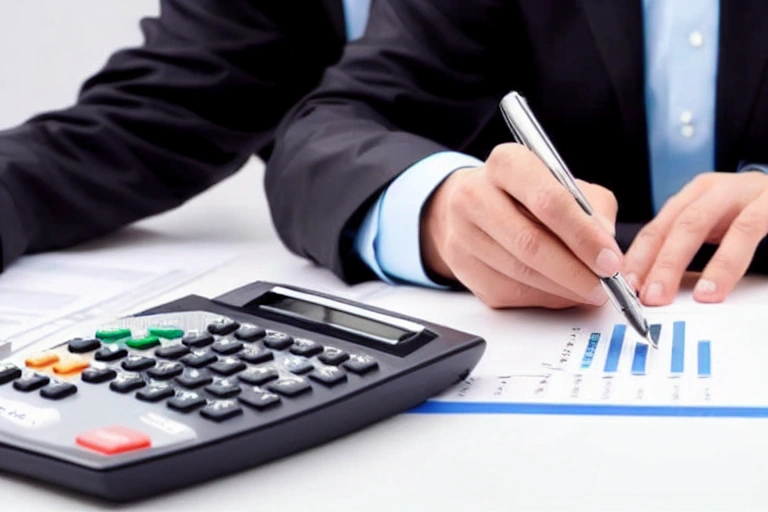 The Top Qualities to Look for in an Accountant in Vaughan
When choosing an accountant in Vaughan, it's important to look for someone who has experience in your industry and understands your specific business needs. They should also have the necessary qualifications and certifications, such as a CPA designation.
Another key quality to look for is attention to detail. The smallest mistake can have significant repercussions when it comes to accounting, so you want someone who will meticulously review all financial documents and transactions.
Communication skills are also crucial. Your accountant should be able to explain complex financial concepts in a way that you can understand and provide regular updates on your company's financial health. Additionally, they should be responsive when you have questions or concerns.
Ultimately, it's essential to find an accountant who is trustworthy and reliable. You'll be sharing sensitive information with them, so make sure they prioritize confidentiality and ethical practices in their work.
Common Accounting Services Offered by Accountants in Vaughan
Financial Statement Preparation And Bookkeeping
Bookkeeping and financial statement preparation are two essential accounting services that every business needs. Bookkeeping involves daily recording of financial transactions, such as receipts, invoices, and bank statements. A professional accountant in Vaughan can help you maintain accurate records of your finances to ensure timely payments of bills, easy tracking of expenses, and proper allocation of funds. Financial statement preparation is the process by which an accountant compiles financial reports based on the company's books. These reports present crucial information about a business's profitability, cash flow status, and overall financial health. An expert Accountant in Vaughan will ensure precise record keeping that leads to organized and well-prepared financial statements for better decision-making processes by businesses owners.
Tax Planning and Preparation Services
Tax planning and preparation services offered by professional accountants in Vaughan can help your business avoid tax-related issues while maximizing profits. They provide expert advice on financial decisions related to taxation, ensuring compliance with the latest laws and regulations. Your accountant will work closely with you throughout the year, analyzing your finances to determine the best strategies for reducing taxes or claiming credits that might be overlooked without their expertise. This service includes preparing your company's tax returns accurately and on time, minimizing any risk of errors or penalties from the Canada Revenue Agency (CRA). With a reliable accountant in Vaughan managing all aspects of your corporate taxes, you can focus more on growing your business.
Payroll Processing and Management
One of the most important accounting services that an accountant in Vaughan can offer your business is payroll processing and management. This involves calculating employee salaries, taxes, benefits, and other deductions accurately and on time. A reliable accountant will keep track of all payroll records, ensure compliance with government regulations, prepare T4 slips at year-end for employees, and handle any issues related to vacation pay or sick leave.
By outsourcing your payroll processing to a professional accountant in Vaughan who is knowledgeable about the latest regulations related to payroll tax laws and employment standards, you can avoid costly mistakes that may result in hefty penalties from Canada Revenue Agency (CRA). Additionally, it allows you to focus on growing your business while leaving this critical task in capable hands.
Business Advisory and Consulting Services
Financial analysis and strategic planning are two crucial services that every reliable accountant in Vaughan should offer. These services help business owners make informed decisions and plan for the future based on accurate financial data. An experienced accountant can analyze your company's financial performance, identify areas that need improvement, and provide recommendations to increase profitability.
Additionally, an accountant can also offer guidance on business operations such as setting up internal controls, preparing budgets, creating forecasts, and choosing appropriate accounting software. Accounting firms may also provide assistance with merger & acquisition due diligence or capital raising activities if needed.
By leveraging the expertise of an accountant in Vaughan who offers advisory and consulting services, you'll be better equipped to grow your business while minimizing risks along the way.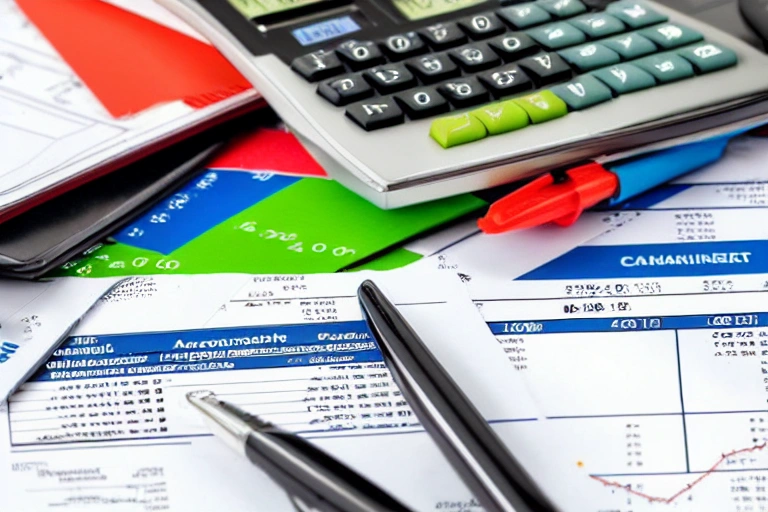 How an Accountant in Vaughan Can Help You Save Money and Grow Your Business
An accountant in Vaughan can provide a wide range of services that can help you save money and grow your business. One of the most important ways they can do this is by helping you manage your finances more effectively. By keeping track of your income and expenses, an accountant can help you identify areas where you can cut costs and increase revenue.
In addition to financial management, an accountant can also provide valuable advice on tax planning and preparation. They can help you take advantage of tax credits and deductions that you may not be aware of, which can result in significant savings for your business.
Another way an accountant in Vaughan can help you save money is by providing expert advice on budgeting and forecasting. By creating a realistic budget and forecasting future expenses, you can avoid overspending and ensure that your business stays on track financially.
Overall, hiring an accountant in Vaughan is a smart investment for any business owner who wants to save money and grow their business. With their expertise and guidance, you can make informed financial decisions that will benefit your business for years to come.
Hiring an accountant in Vaughan can be a game-changer for your business. Not only can they help you stay on top of your finances and ensure compliance with tax laws, but they can also provide valuable insights and advice to help you grow your business. When choosing an accountant in Vaughan, be sure to look for someone with the right qualifications, experience, and communication skills. By working with a reliable accountant in Vaughan, you can save time, money, and stress while focusing on what you do best – running your business. So why wait? Start your search for the perfect accountant today!
Questions and Answers
Who is the best accountant in Vaughan?
It depends on your needs and preferences, but many recommend CloudCPA.
What accounting services are available in Vaughan?
You can find a wide range of accounting services in Vaughan, including bookkeeping, tax preparation, and financial planning.
How much does it cost to hire an accountant in Vaughan?
The cost can vary depending on the complexity of your financial situation and the services you require. However, many accountants offer competitive rates.
Who can benefit from hiring an accountant in Vaughan?
Anyone who wants to save time and money while ensuring their finances are handled properly. Local businesses are the ones who benefit from hiring an accountant in Vaughan.
What makes a good accountant in Vaughan?
A good accountant in Vaughan should have extensive knowledge and experience in accounting, be detail-oriented, and have excellent communication skills.
How do I know if I need an accountant in Vaughan?
If you have a business in Vaughan that is growing, or a complex financial situation, you likely need an accountant.